REMINDER: Tree planting volunteer day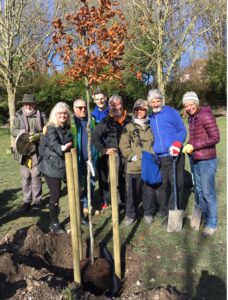 The second tree planting volunteer day takes place on Saturday, 5th March. Volunteers will be supporting the Cityparks team planting eight saplings.
The trees were purchased with funds awarded in successful bid to the Forestry Commission's Urban Tree Challenge Fund.
Volunteers are asked to meet at the Queen's Park Open Bakery at 9.30 am.  The planting session should be completed by 2:30 pm.