Sign up for the butterfly walk
May 24th, 2022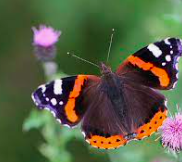 Friends of Queen's Park have teamed up with the Sussex Wildlife Trust  to arrange a series of park walks to kick-start wildlife audit.
The first takes place on Thursday 30th June  between 11.30 and 12:30. it will be led by Sussex Wildlife Trust's Huw Morgan. Participants are asked to meet at the Queen's Park Tennis Club.
There are limited places available on the walk, so they will be allocated on a first-com-first served basis. Email your interest to: [email protected] popping 'Butterfly walk' in the subject line.
Other conducted wildlife walks in the pipeline will focus on bats and fungi.