Have your say – should there be an outside gym in the Park?
May 24th, 2022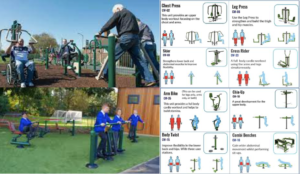 The Friends of Queen's Park are considering bidding for funds to allow an outside gym to be installed in park.
However, before committing to making an application the committee has launched its own consultation with the community to test its views about whether it would like to see such an amenity in the park and, importantly, where it should be sited.
To take part in the consultation click HERE.The deadline to respond to our consultation is 5pm on Friday, 10th June.