Sign up for guided Elm walk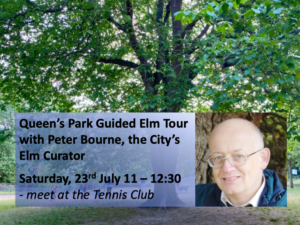 Queen's Park boasts one of the city's best collections of elms according to Peter Bourne, Brighton and Hove's self-styled Unofficial Elm Curator.
Peter has agreed to conduct a guided tour of Queen's Park's elm collection on Saturday, 23rd July.
Anyone interested in coming on the tour should email: [email protected]. People are asked to meet outside the Queen's Park Tennis Club at 11 am. The guided tour is scheduled to last for an hour and a half.