Second conducted Elm tree walk arranged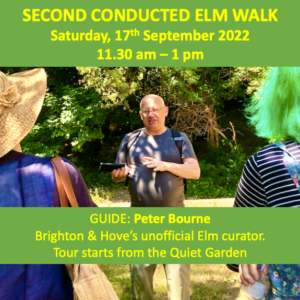 The first conducted Elm collection walk, that took place in July was such a success, it is to be repeated in September.
Peter Bourne, Brighton & Hove's unofficial Elm Curator (pictured), has agreed to conduct another guided tour of the Elm collection in Queen's Park. The tour will take place on Saturday, 17th September starting at 11:30 am from the Quiet Garden.
Anyone interested in coming on the tour should email: [email protected]