Sign-up to join the guided bat walk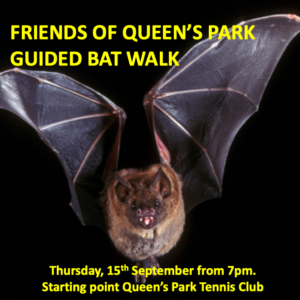 Huw Morgan, Sussex Wild Life Trust's, Brighton and Hove Project Officer, will be conducting a guided tour of Queen's Park to reveal the secrets of its resident bat population.
Numbers for this event are strictly limited to 15 people and anyone interested in joining the tour should email:
[email protected]
to reserve your place, which will be allocated on a first-come-first-served basis.
The tour will start from the Queen's Park Tennis Club at 7pm on Thursday, 15th September.