other
← Masterplan for Queens Park: Updated
Pond Maintenance: Latest News →
Pond Clearance: Volunteers Needed
May 2, 2016
Chris and Lindsay are hosting four Friends Of Queens Park volunteer events in May, meeting at the pond on these dates: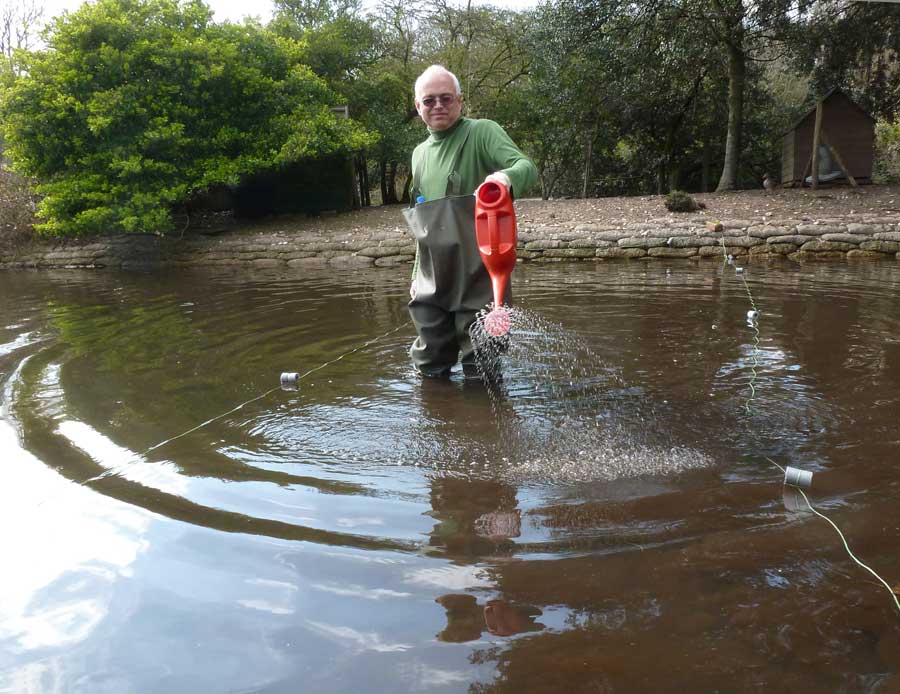 Wednesday 4 May, 12 midday [COMPLETED]
Wednesday 11 May, 1pm
Wednesday 18 May, 12 midday
Sunday 22 May, 11am
Please join in! All equipment is provided and safety instruction given to newcomers. Volunteers are welcome to show just show up, but it would helpful if you could contact Chris Lowe in advance if you are planning to attend. Chris 0776 1674 827.
Chris writes: "The duckweed has not yet made an appearance but we do have a vigorous growth of blanket weed. Anticipating this we were able to persuade the council in March to buy 50 litres of Barley Straw Extract. This is an old, natural and safe treatment for Blanketweed. Achieving accurate dosage of our 3.6 million litre pond with 50 litres of barley straw extract  is a bit of a challenge but a dry run using a watering can along 3m by 45m lanes as in the picture below seemed to work well last week. We very much look forward to seeing you if you can make it."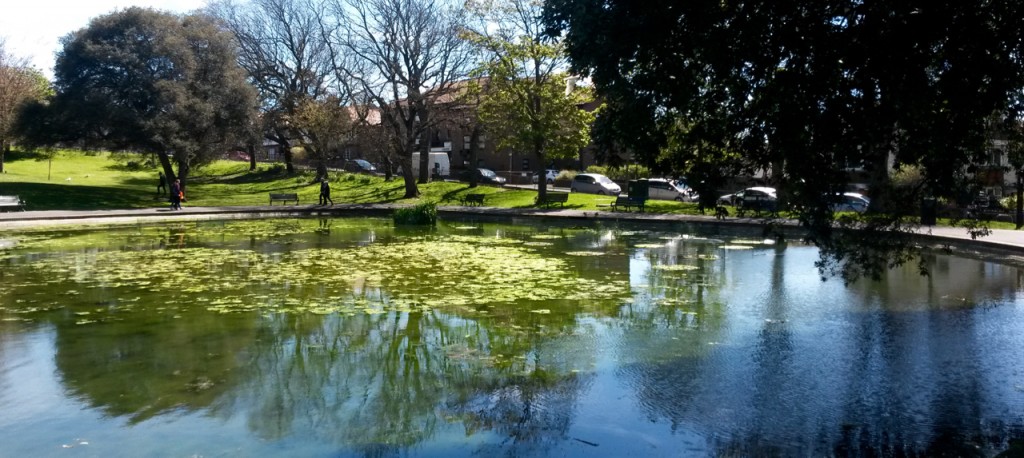 This entry was posted in
Uncategorized
. Bookmark the
permalink
.
← Masterplan for Queens Park: Updated
Pond Maintenance: Latest News →