The Great Storm of 1987: Memories & Photos UPDATED
October 4th, 2017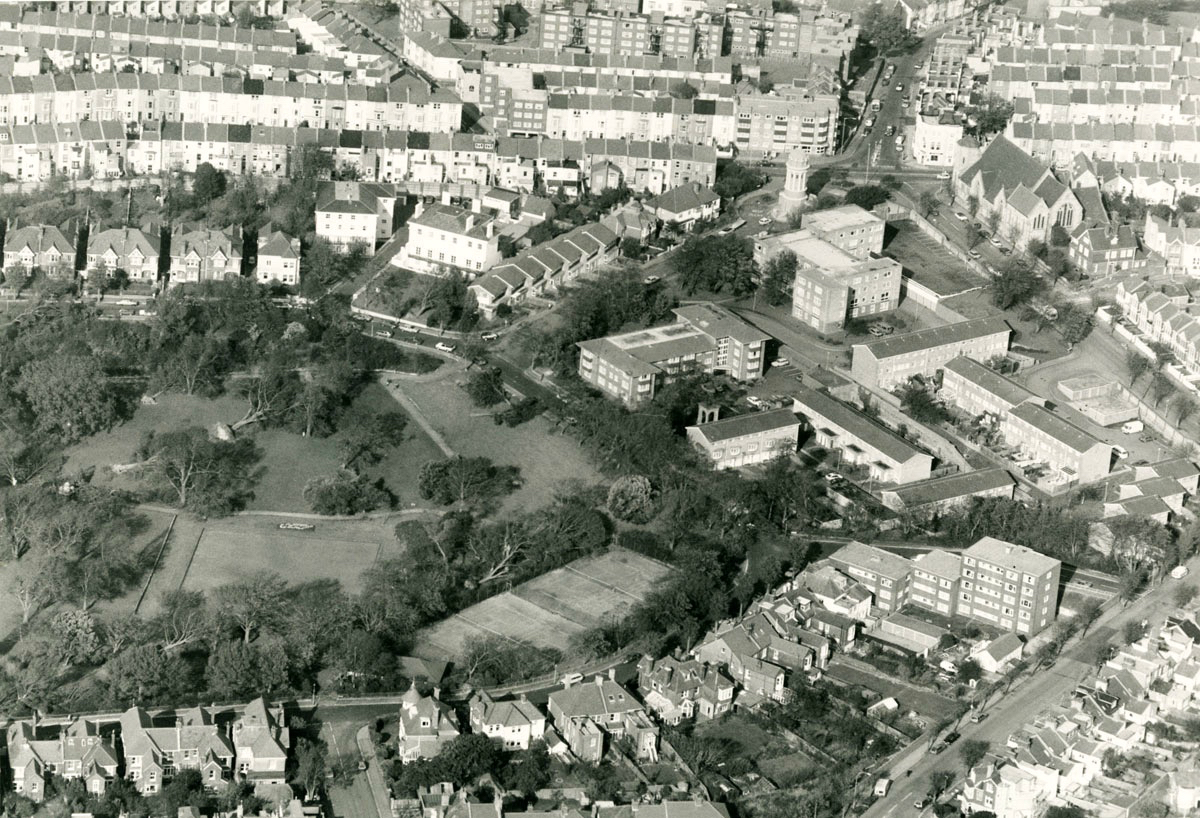 Scroll down for more photos
It was the 15th October, 1987. There were three million UK unemployed, Mrs Thatcher had just been re-elected, Brighton & Hove Albion were on their way down to the Third Division, the Bee Gees were top of the charts with 'You Win Again', and popular BBC weatherman Michael Fish reassured the nation that a hurricane was not on the way.
Over the Bay of Biscay, however, a deep depression was developing that would rapidly transform the weather situation. Strong winds hit that night, with the south east the first to feel the full force of the worst storm to hit England for 300 years. The Great Storm claimed 22 lives (four in France, 18 in the UK) and caused billions of pounds of destruction in a three-hour period around midnight and the early hours of October 16.
The Met Office reported: "Gusts of 70 knots (100mph) were recorded continually for three or four consecutive hours. The Royal Sovereign lighthouse off Eastbourne recorded wind speeds on its instruments at the highest velocity it could measure, 110 mph (180 kmph)." What it a hurricane? Technically not. It was a mid latitude depression, albeit an exceptionally violent one.
In a few short hours, Queens Park lost approximately 100 mature trees, including ancient elms and oak trees. Elsewhere in the city, a stone bollard blew off the Royal Pavilion, crashed through the roof and embedded itself in the carpet of the Music Room. The Level was devastated, with over 300 out of 370 trees destroyed.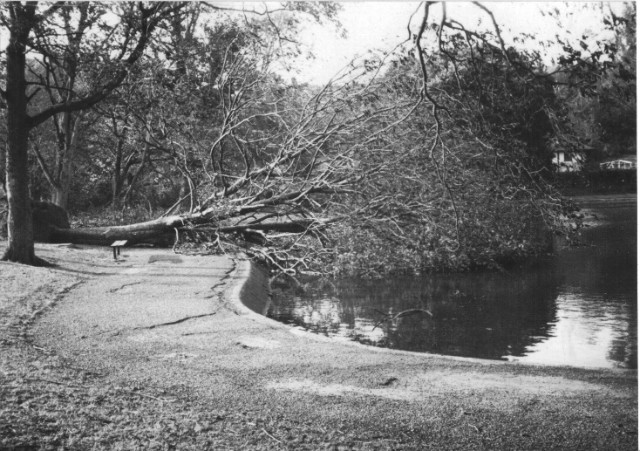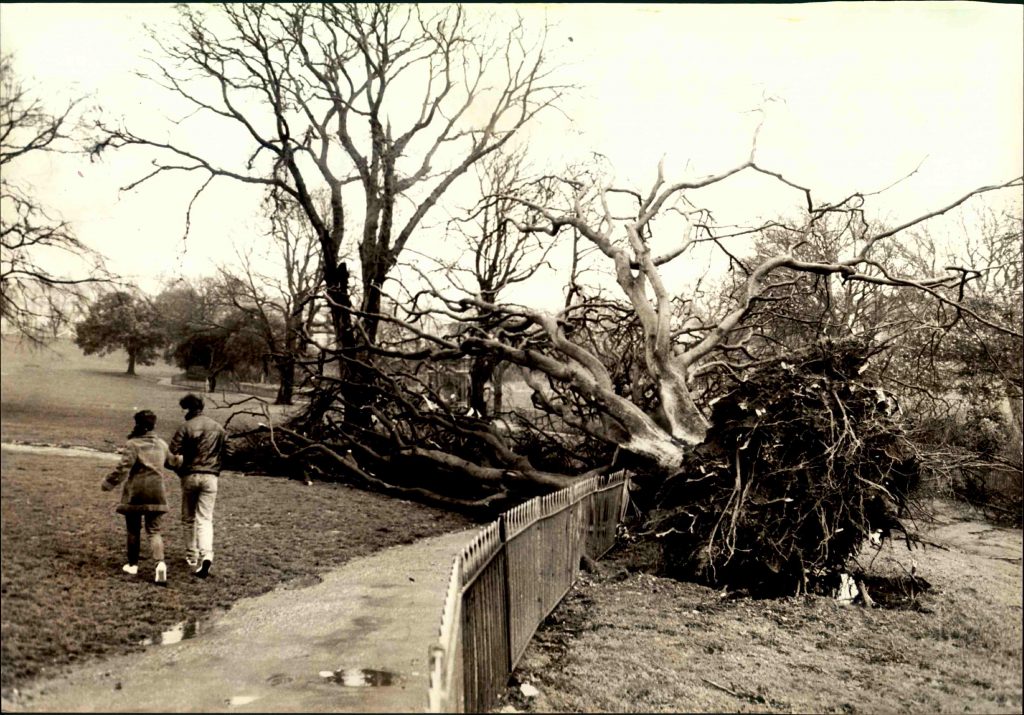 In total, about 15 million trees in the UK were blown down. Many fell on to roads and railways, causing major transport delays. Others took down electricity and telephone lines, leaving thousands of homes without power for more than 24 hours.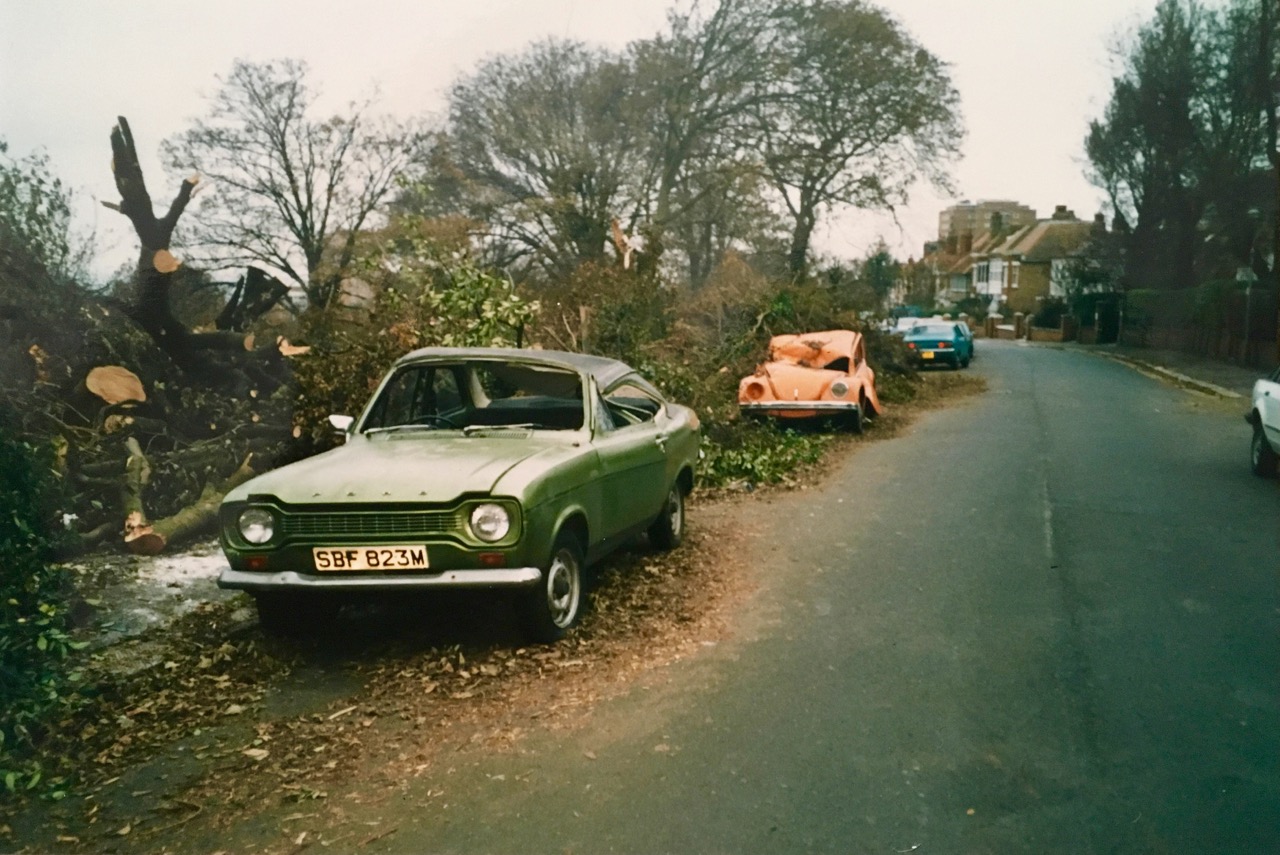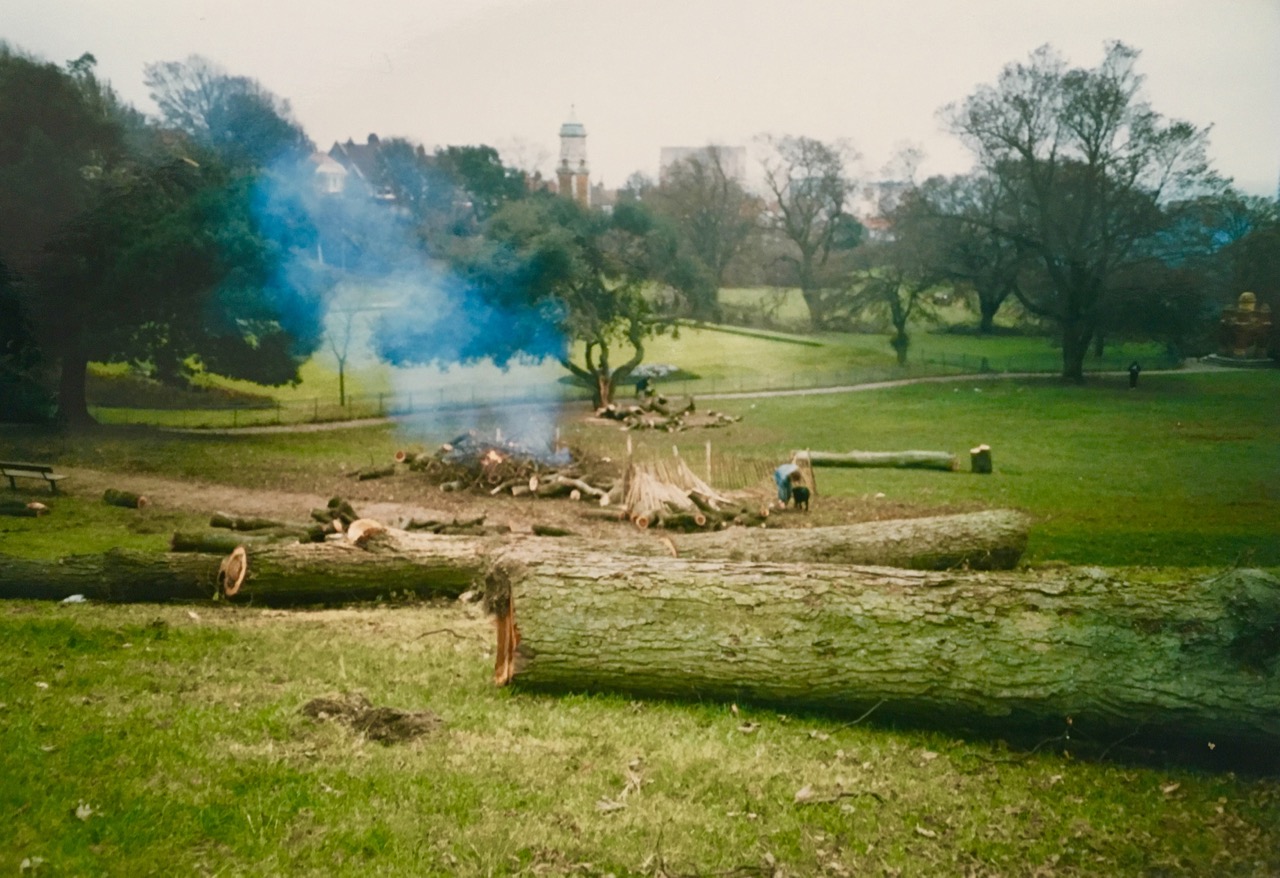 Chris Lowe writes: "In the years immediately after the storm students at the College where I worked would have animated discussions around their recollections of the storm. After one such discussion one student spoke to me saying she thought it inappropriate for this to be encouraged. When I asked why she said 'what I remember every year is the night a tree fell on our house and killed my dad'."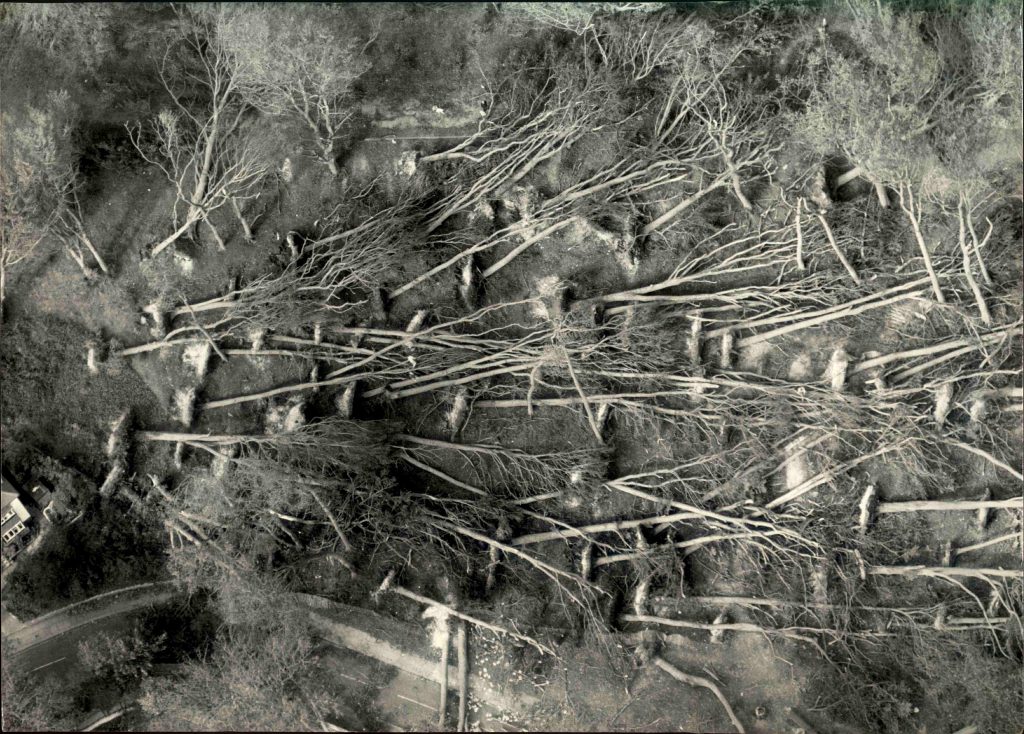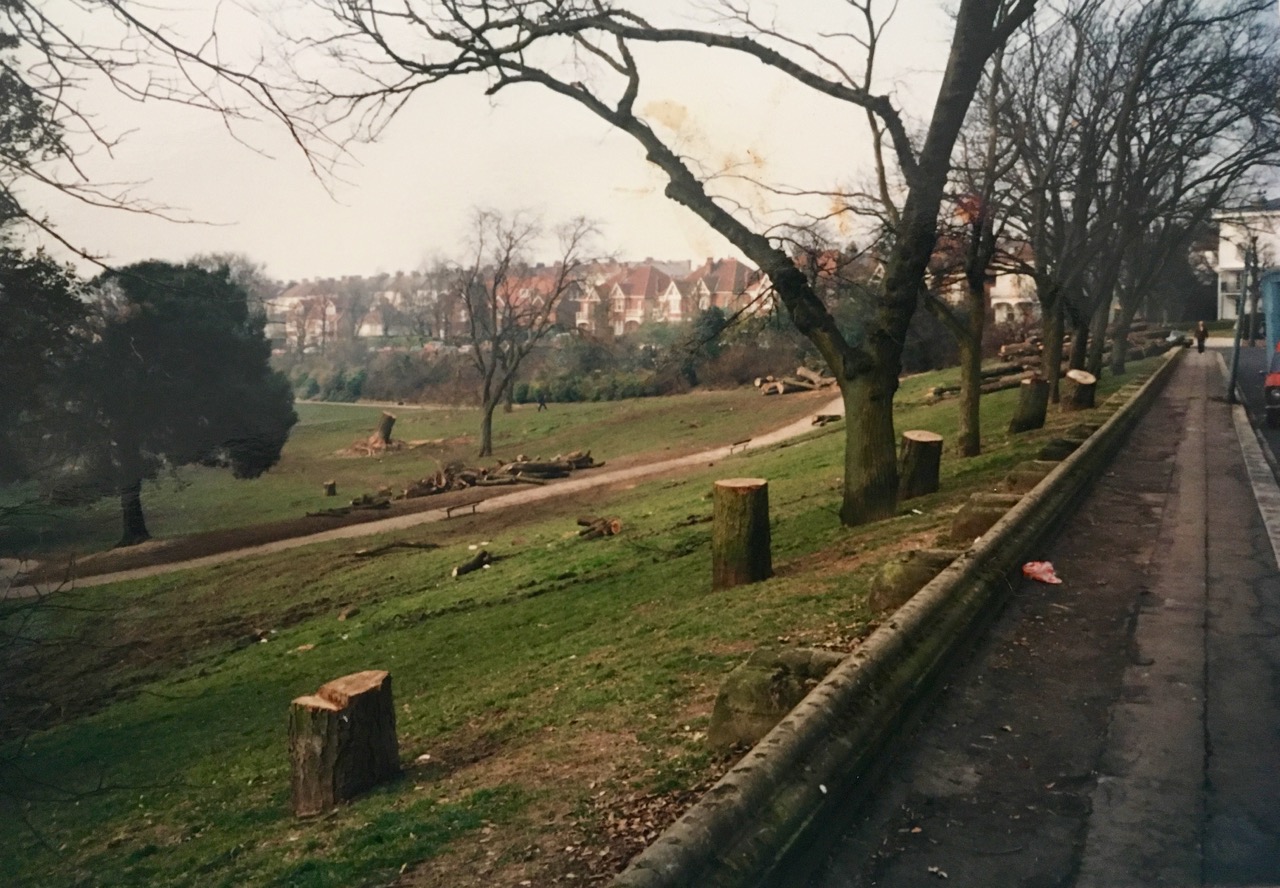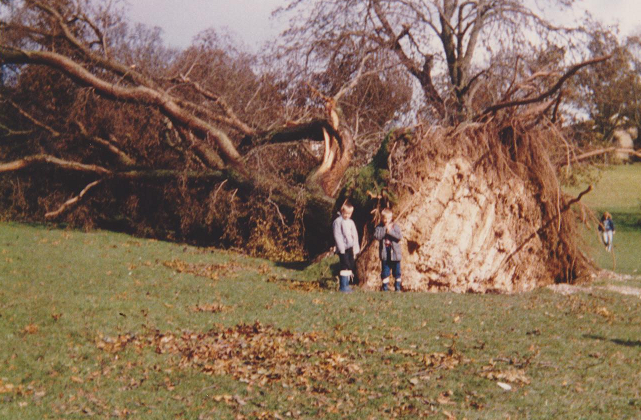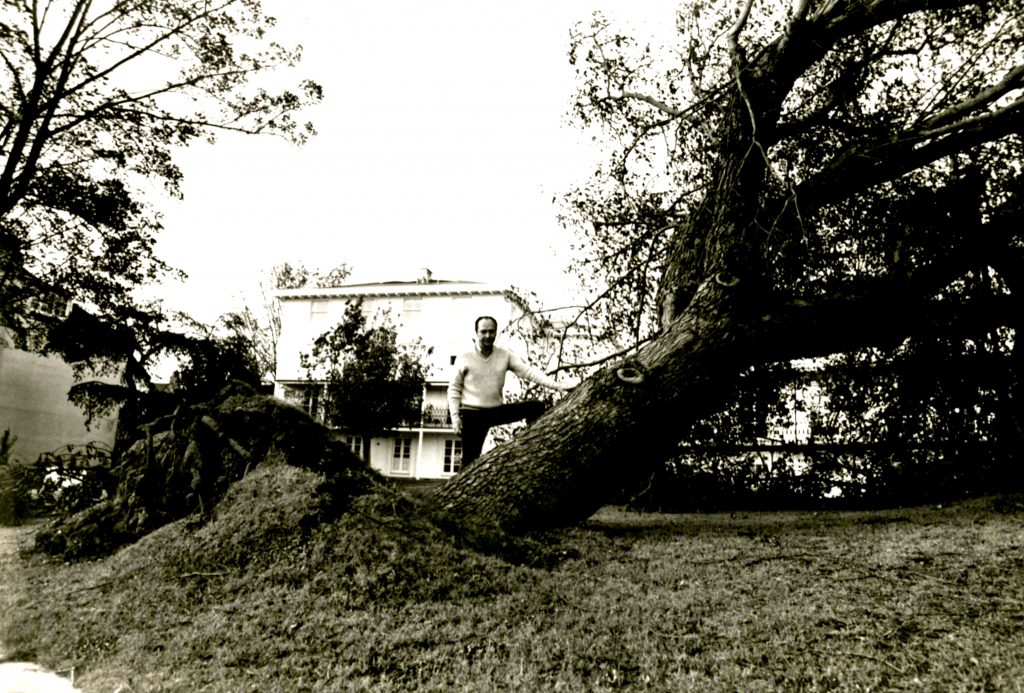 Photo (below): the storm caused millions of pounds of damage to the Royal Pavilion. The Music Room did not open again to the public until 1992 – five years later.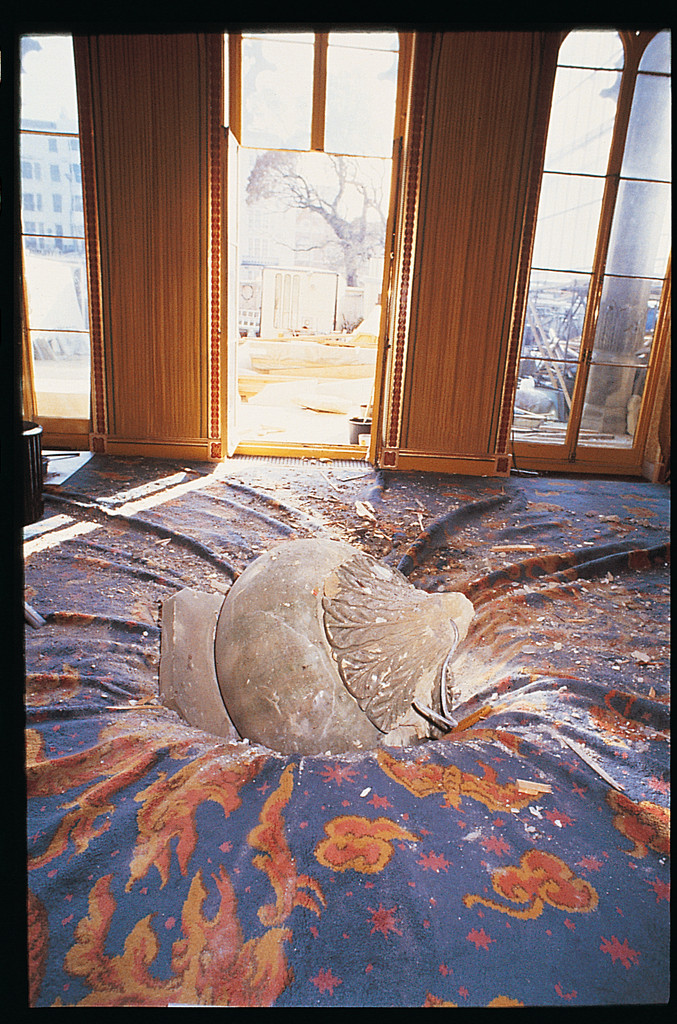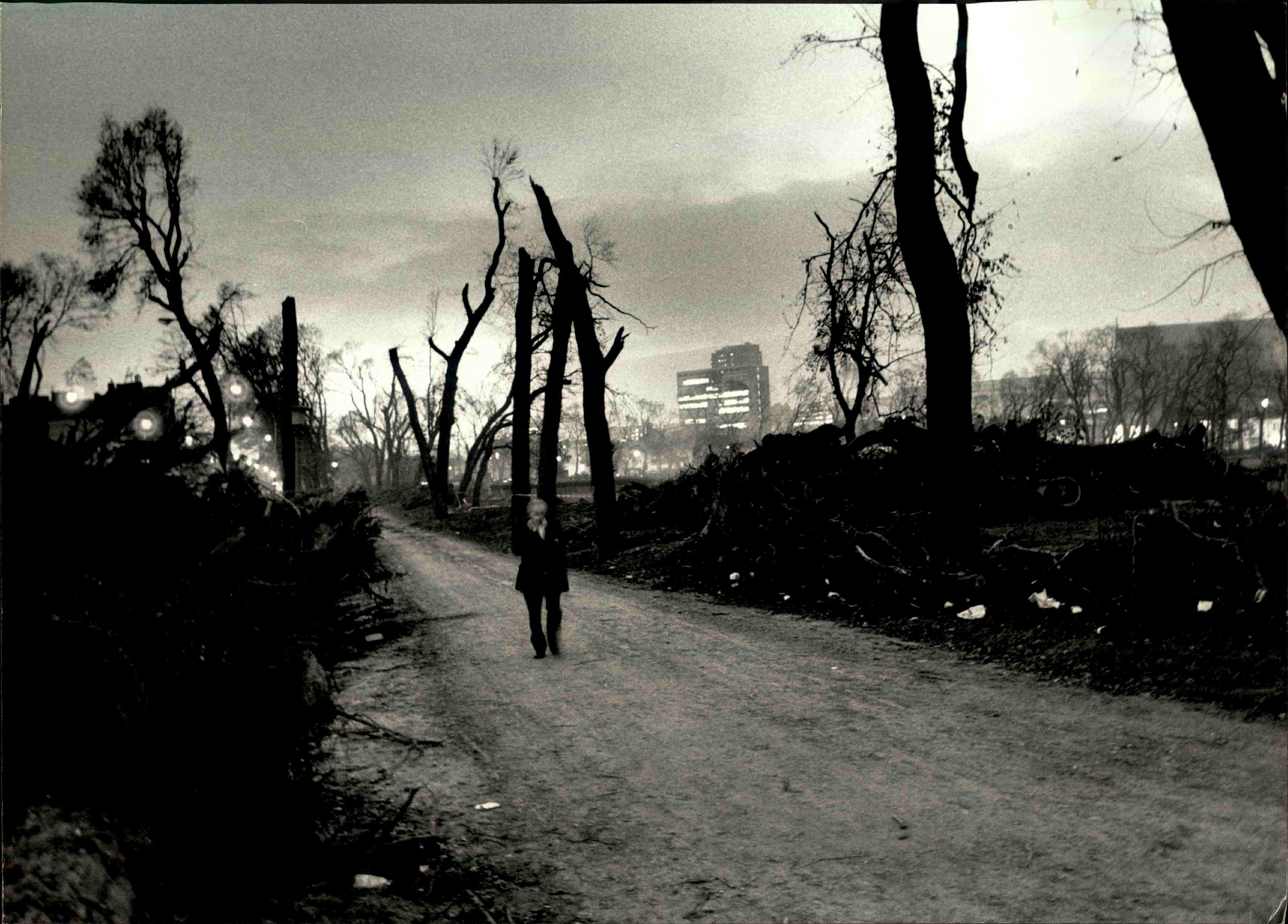 Conrad Brunner
Contributors: Jackie Lythell, Chris Lowe, The Keep, Andy Garth of Brighton & Hove Stuff archive