BYO String Ensemble: Sun 8 Dec
The Brighton Youth Orchestra String Ensemble will perform at the QPTC clubhouse on Sunday 8 December 2019, at 4pm.
This intimate and cosy concert will bring together the award-winning Brighton Youth Orchestra String Ensemble, conducted by Andy Sherwood, and ex-BYO player & percussionist Adam Bushell.
The programme will feature popular works by Bach, and Vivaldi's Double Concerto, and Adam will be treating us to a vibraphone concerto.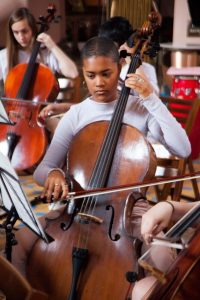 Doors open at 3.30pm, and there will be an open bar. Suggested donation per ticket: £12. All proceeds will go to encore, the charitable organisation supporting young musicians across Brighton & Hove.
Adam Bushell is a versatile and eclectic percussionist, who started playing music in his parents' village band aged 7. He regularly performs traditional folk music, contemporary classical music and experimental improvisation. He is also a music teacher with East Sussex Music and Brighton & Hove Music and Arts, and in 2016 directed young percussionists in a performance of Ionisation by Edgard Varese – a classic of percussion repertoire which is normally only played by professionals and conservatoire students.
Adam has coached SDYO, ESYO, the Brighton Youth Orchestra and o360 (inclusive orchestra), and for many years was a regular tutor at the Dartington International Summer School.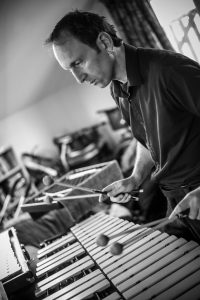 We are requesting donations on the door, with a suggested donation of £12.
Or become an encore member for £120 a year (includes seats at 5 concerts a year for two people – a much more beneficial arrangement for concert lovers!) Visit www.bhma/encore-support for joining details. All contributions are very much appreciated and support our Hardship Fund, Master-classes and Orchestra 360 ensemble for young people with special educational needs.
Non-members: Please make reservation by email to bec.britain@icloud.com.
Donations can be made in cash or by cheque or card on the door. If you would like to make a donation by BACS in advance, please contact Bec for encore banking details.