Have your say on play area second phase refurbishment
November 1st, 2023
CONSULTATION PERIOD
Monday 23rd October – 3rd December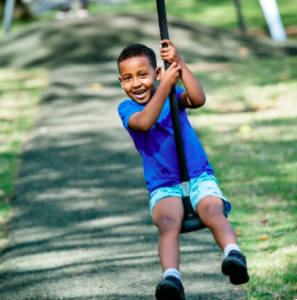 Phase 2 will concentrate on updating the toddler area and introducing much loved sand play equipment to the existing sand pit. The play equipment will be designed for children under the age 6, inclusive of all ability levels.
Due to on-going maintenance, water play will not feature part of this scheme, but will include a variety of equipment that'll give children of all abilities the opportunity to play in many different ways.
The Council and the Friends of Queen's Park would also like your vote on bringing back a quiet version zip wire for all children to enjoy.
This online survey is a great opportunity for residents, particularly parents and carers, to identify potential improvements and help shape the future of their play area for children and young people.
Other areas of the open space will remain for informal play and leisure.
NOW HAVE YOUR SAY
Click HERE to have your say